Many of our contact center customers are looking for a super quick, easy way to integrate decision trees with their custom or specialized chat, CRM, or help desk systems. Zingtree's Decision Tree Chrome Extension makes it easy to incorporate contact center scripts with virtually any application that can run inside a Chrome browser. No coding required!
Here's how it works: While a customer record is open in the browser, your agents simply click on the Zingtree button in Chrome to open a decision tree: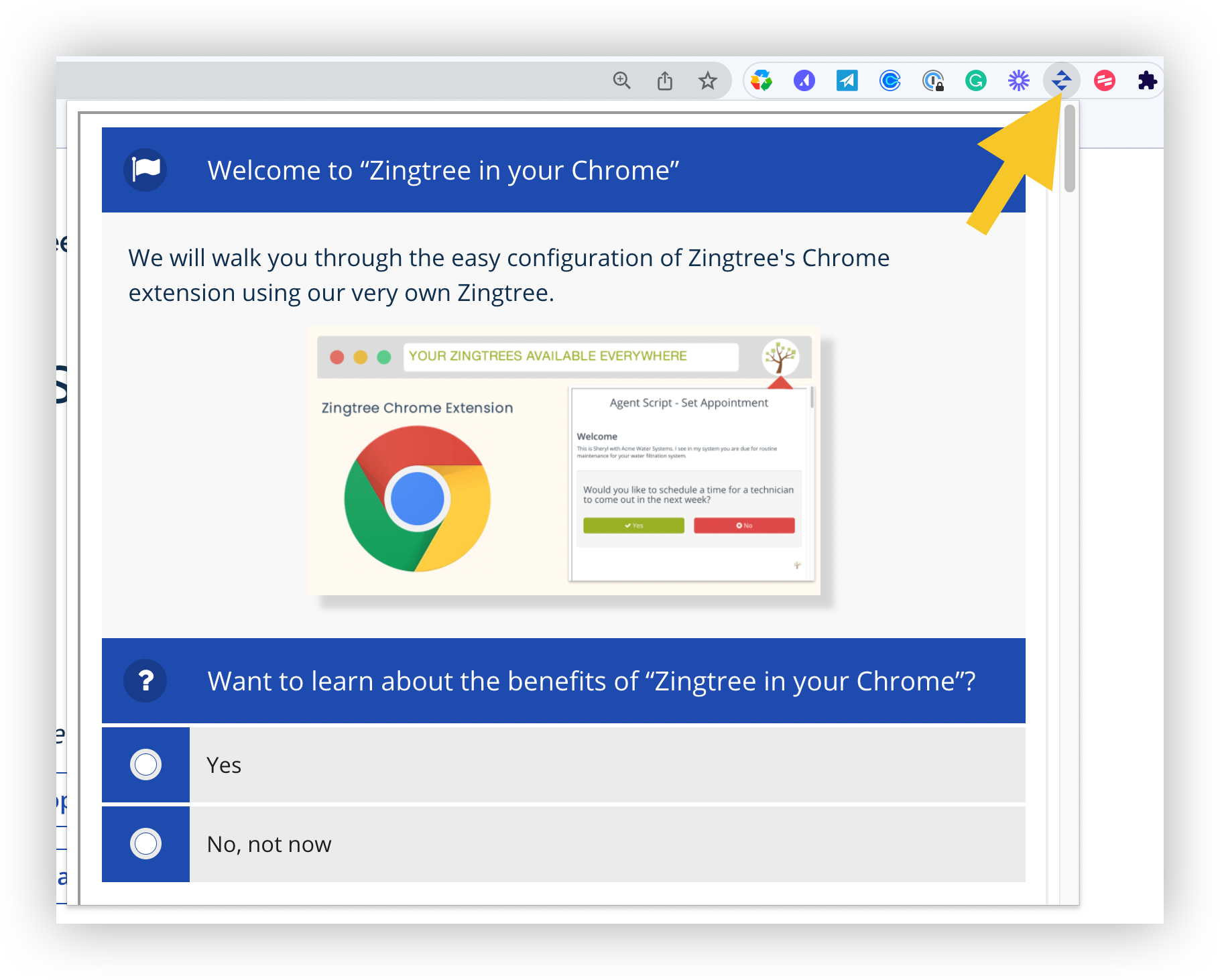 This opens a decision tree script tied to the URL in the active tab, which should be showing the customer record or conversation. Agents can click through and navigate your decision trees to get the right answer.
Beyond just showing a decision tree, this extension also:
Tracks the agent via their Google ID. So your reporting can show each session for each agent.
Activates Pause & Resume. If an agent returns to the same customer record and opens the decision tree again, they will be returned to the same place they were previously. The click history is also saved. So if a customer calls back, you can see what transpired with them previously, or continue a dropped call at the previous location.
To configure the extension, just enter the tree ID for your decision tree, and the height and width you'd like it to display.