Update: All Zingtree customers are now on the New Authoring Experience. Thank you for your feedback along the way!
Over the past few months, we've been busy improving our platform to help you build decision trees – faster, better, and smarter on Zingtree. These improvements are based on the feedback we've received and gathered from you, and we're thrilled to be updating our product to make your authoring experience easier.
Today, we're excited to share what's coming soon, but this is only the beginning. We're looking at all the ways we can improve your Zingtree experience, so join us in our upcoming webinars to learn more and let us know what you think!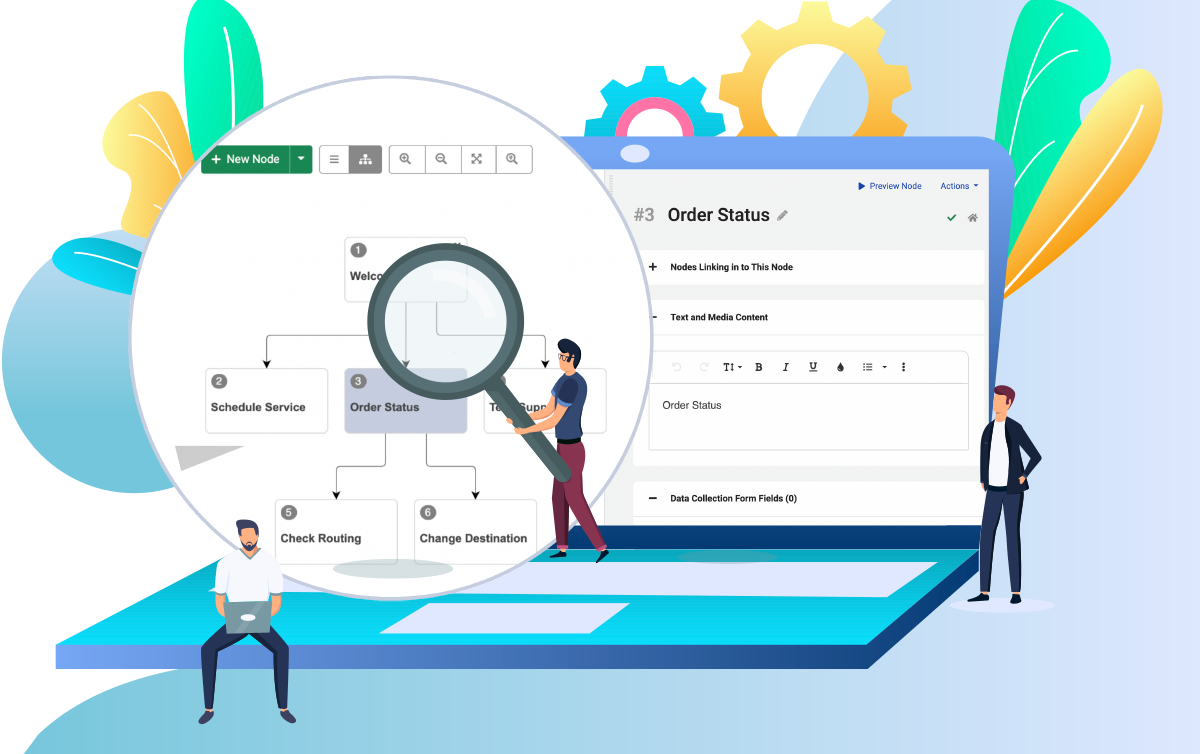 Previously Recorded Webinar (9/13/2022)
Building trees faster with more visibility

Easy All-in-one View
We know you're busy, so it was important to start from the beginning when reimagining a faster workflow to create decision trees. As soon as you click "Create New Tree," instead of an overview page, we now drop you into the page to start editing your first node. The node fields are the same as the classic version, but are now accessible in an accordion style on the same page. This lets you easily see and edit information in that node all at once.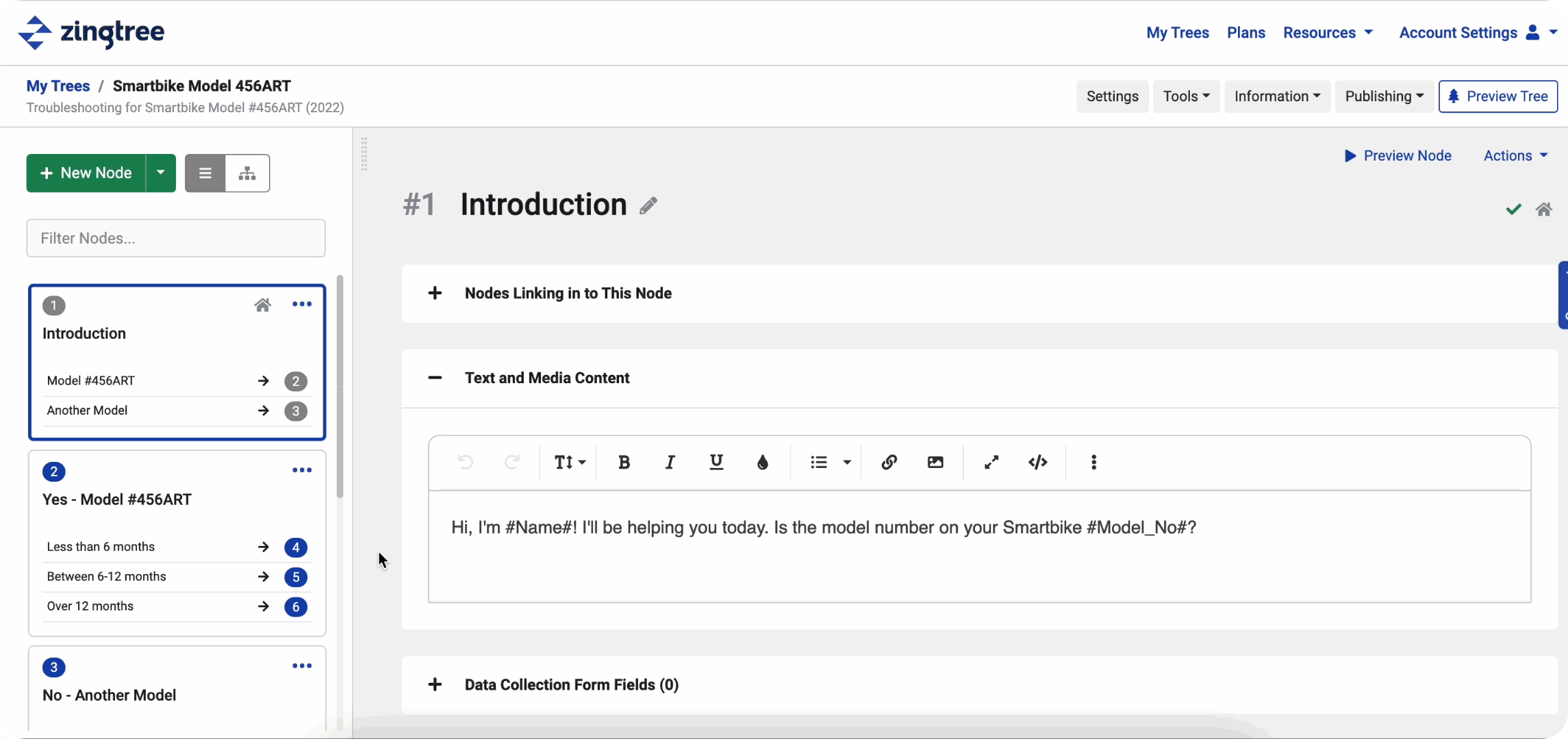 Faster Navigation to Edit Nodes
It's often the case when you make changes to one node, you need to change other nodes. Now the left column of your node editing page shows all of your nodes. You can simply click on the node you want to edit, and it will immediately switch to that node's editing page. There's no need to go back and forth to an overview page to access your other nodes. If you have a lot of nodes, you can also filter and search for nodes from here.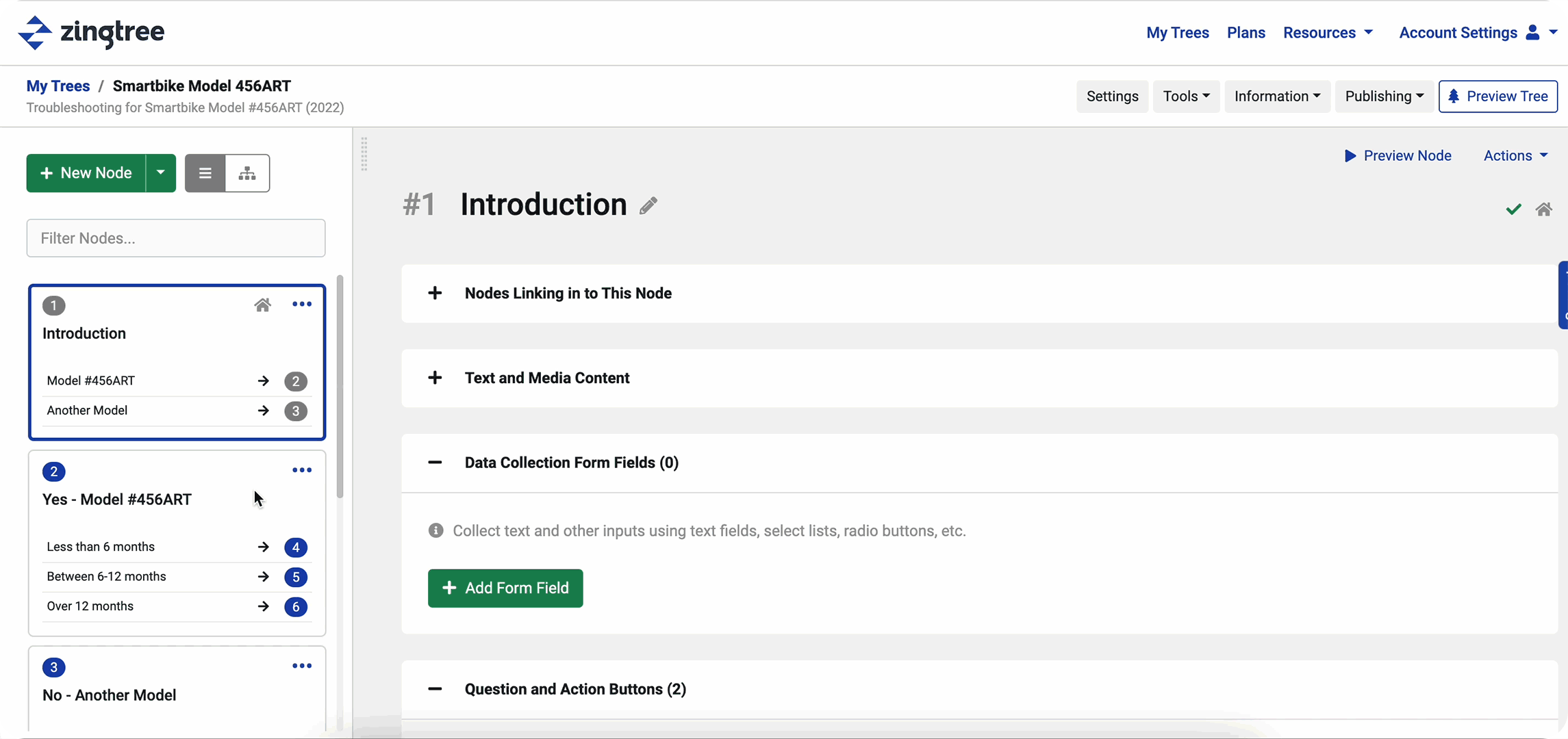 Jumpstart Your Next Node
If you create an Action Button for a node, we now auto-suggest a name and create that next node for you. It's a small but powerful way to help you create and connect nodes, and lets you focus on what's most important: providing the right content for each node.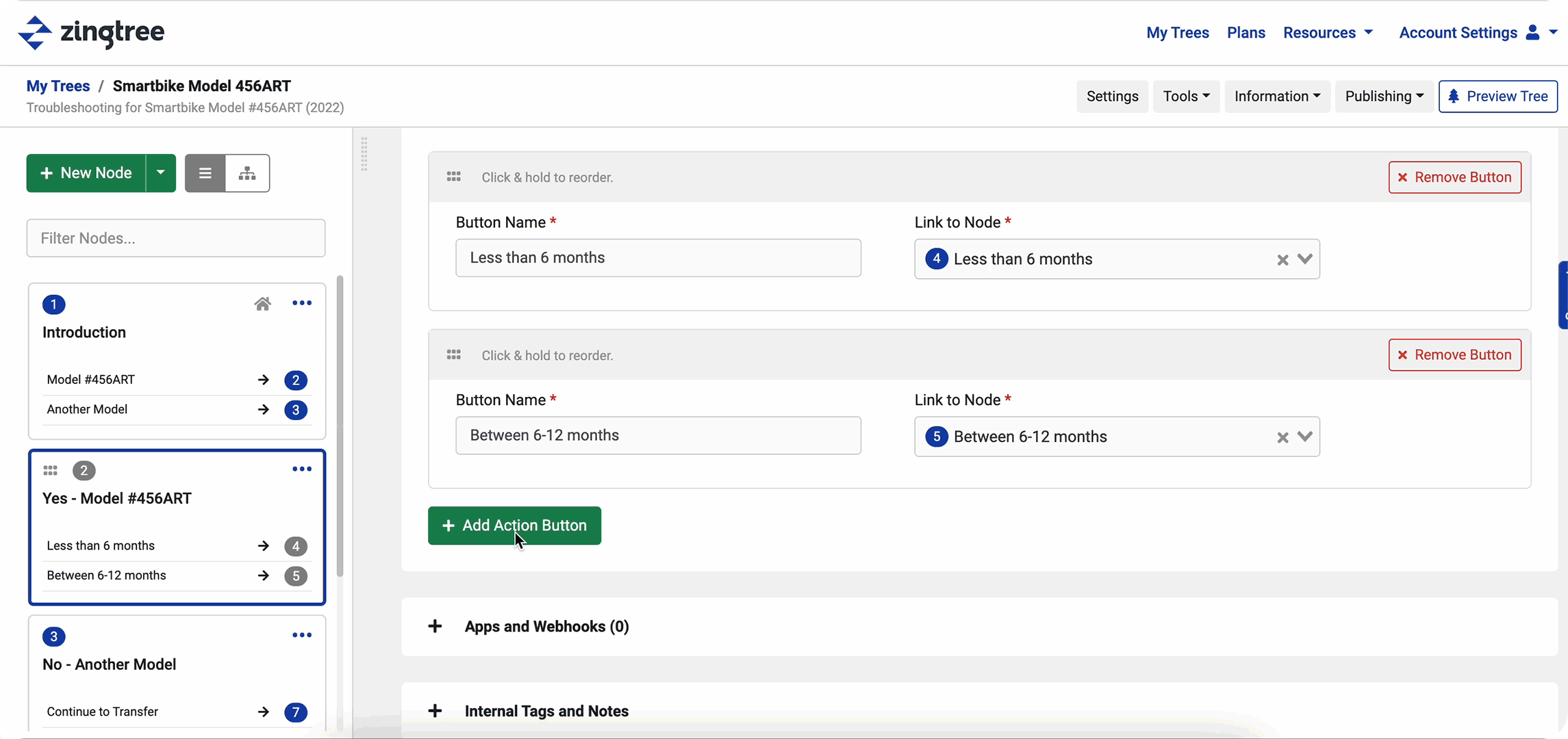 Side-by-side Editing with the Visual Designer
Sometimes seeing how each node connects to other nodes is the easiest way to understand how your tree works. That's why we built the original Visual Designer tool. We've upgraded it in this new version to let you access, edit, and see the node changes all on the same page. This visual representation makes it easy for you to check your work and make sure everything is working the way you want.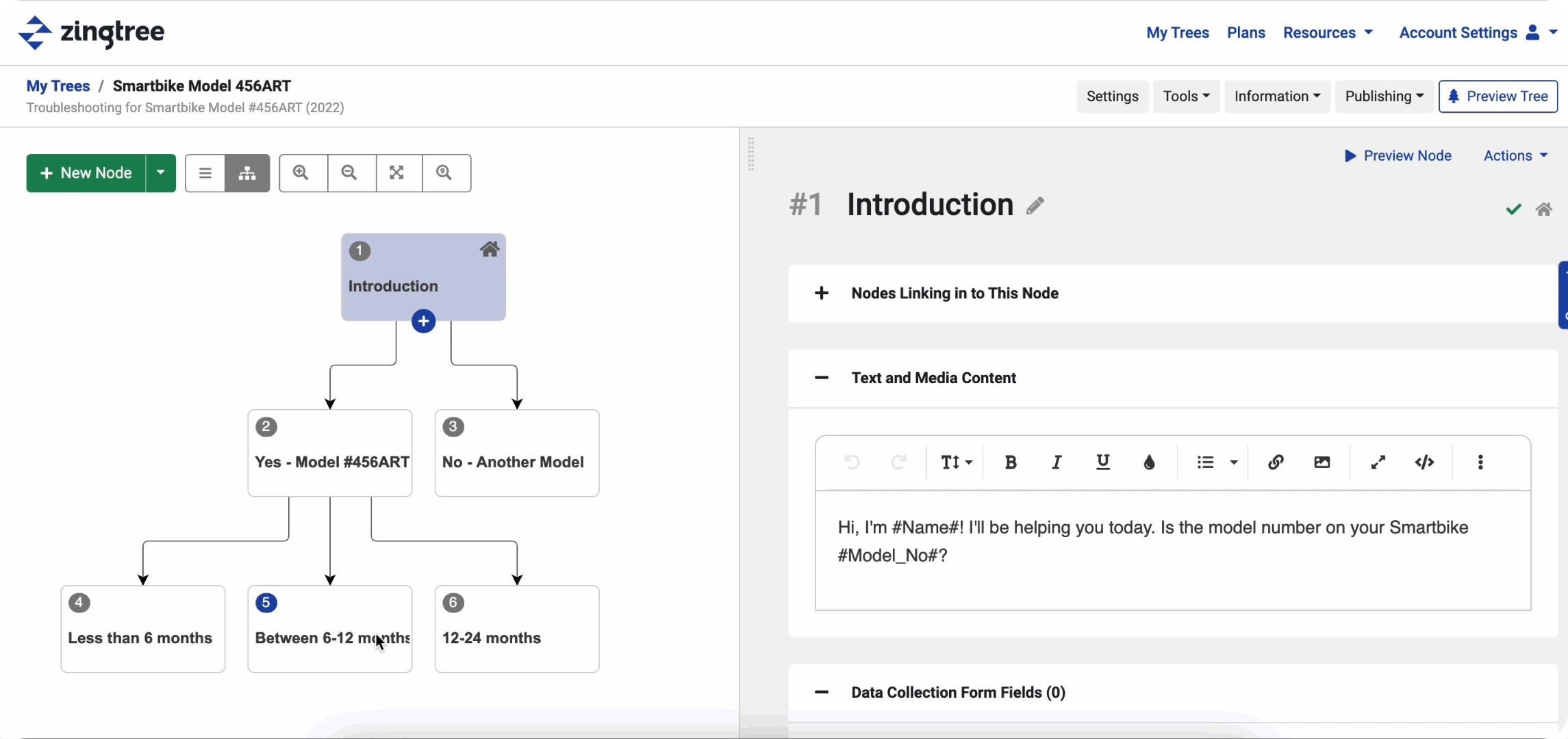 Automatically save your work as you go
We've all been there. Hours of work down the drain because it wasn't saved. Maybe it was a sudden power outage, your computer decided it was time to restart itself, or your cat spilled tea on your laptop. Whatever the reason, we don't want you to experience that when you're using Zingtree. When you're editing your trees and nodes, you'll see this beautiful message pop up frequently to give you the peace of mind that your work is safe with us.