You can redirect many button links from one node to another quickly. For example, if you have 50 buttons that go to node #6, and you want all of them to now go to node #2, you can use the redirect tool.

Start by selecting the node with the incoming links that need to be re-directed (in the pictured example node #6). Click Redirect Node Links from either the 3 button icon on the node or select the Actions drop-down.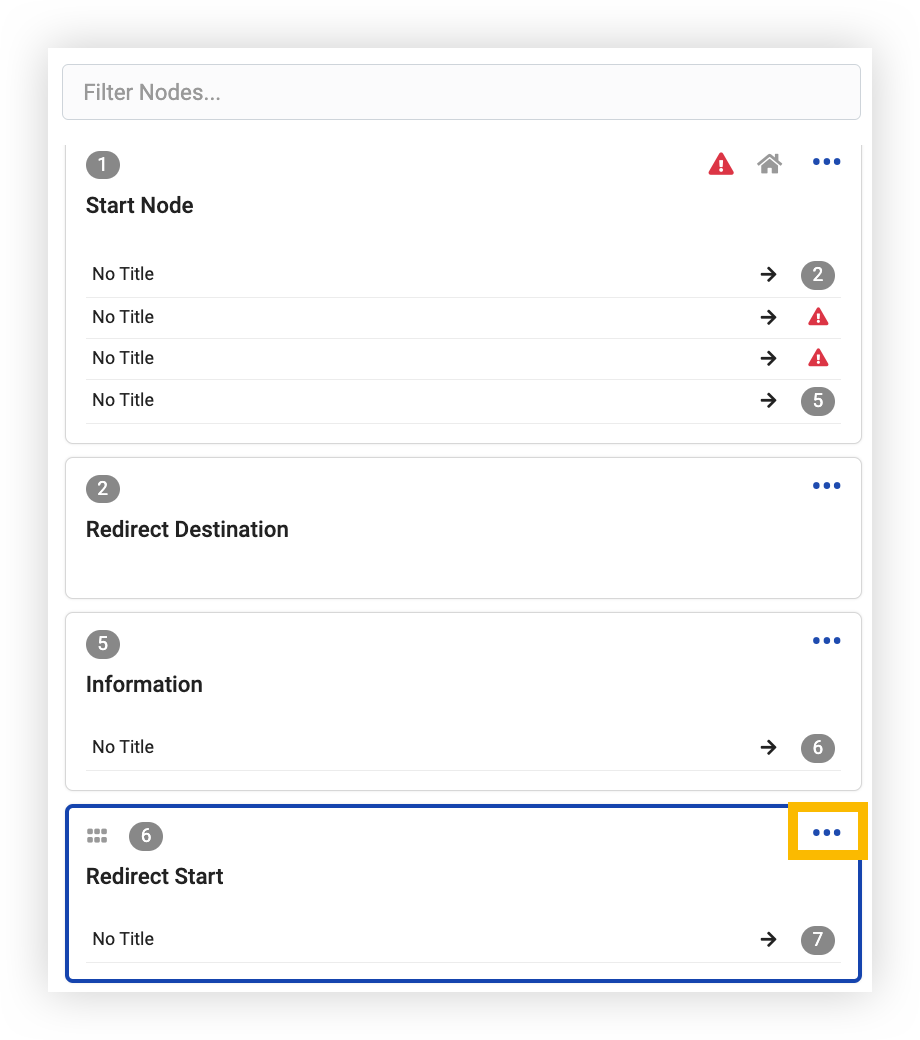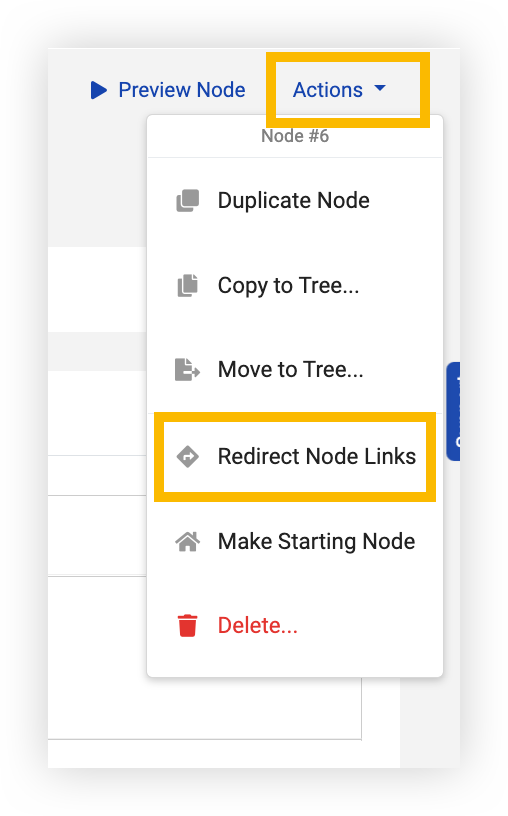 Now choose the node you want the buttons to redirect to (In this example node #2) and click Redirect.