When you set up an Organization in Zingtree, you can set a custom Data Retention Period. By default, this is Forever, but you can choose to delete your data after the amount of time you choose.
To set up a Data Retention Policy, go to My Account, Organizations and Billing, and click the Data Retention section.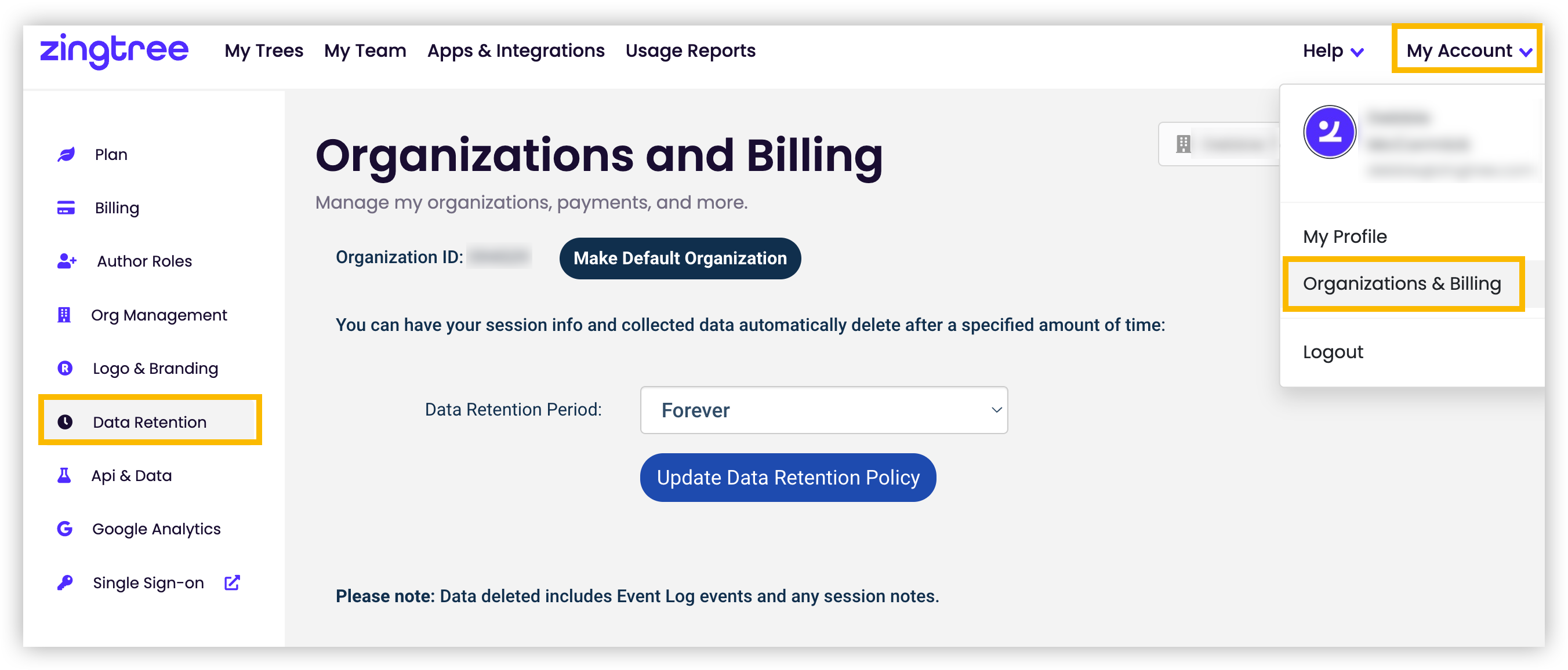 You can pick a time period after which data is deleted. By default, data variables are deleted (either collected by data entry fields or send to Zingtree via an App or Merge Variables).
You can also choose to delete Session Clicks. if you select that option, note that most of your reporting won't work for the time period that was deleted.
Please Note: Data for accounts that are in trial status, or those that don't have an active subscription will be deleted after 90 days.