Agent alerts are notifications to agents when critical parts of an interactive decision tree have changed.
Overview
An agent alert appears like this: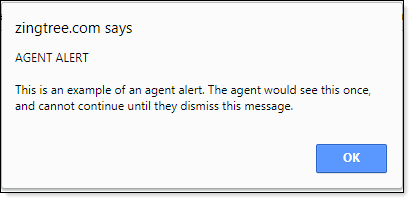 Some key points about Agent Alerts:
The agent cannot continue to use the tree until they dismiss the alert.
Once the alert is shown to an agent, he/she will see it just once.
Alerts can appear on subtrees (trees launched via tree nodes), or the starting tree.
You can add and manage alerts from My Team, My Agents, Agent Tools, Agent Alerts.


Alerts are tied to specific trees. Currently, there are no universal alerts.
The Publish function has an easy way to optionally add an alert.
If you have multiple alerts set, they will be combined into a single alert message, rather than showing one by one.
Managing Agent Alerts
Alerts can be added, deleted or modified from a single place. Here's how to manage them:
Go to My Team, My Agents.
From the Agent Tools menu, select Agent Alerts. The Alert Manager appears: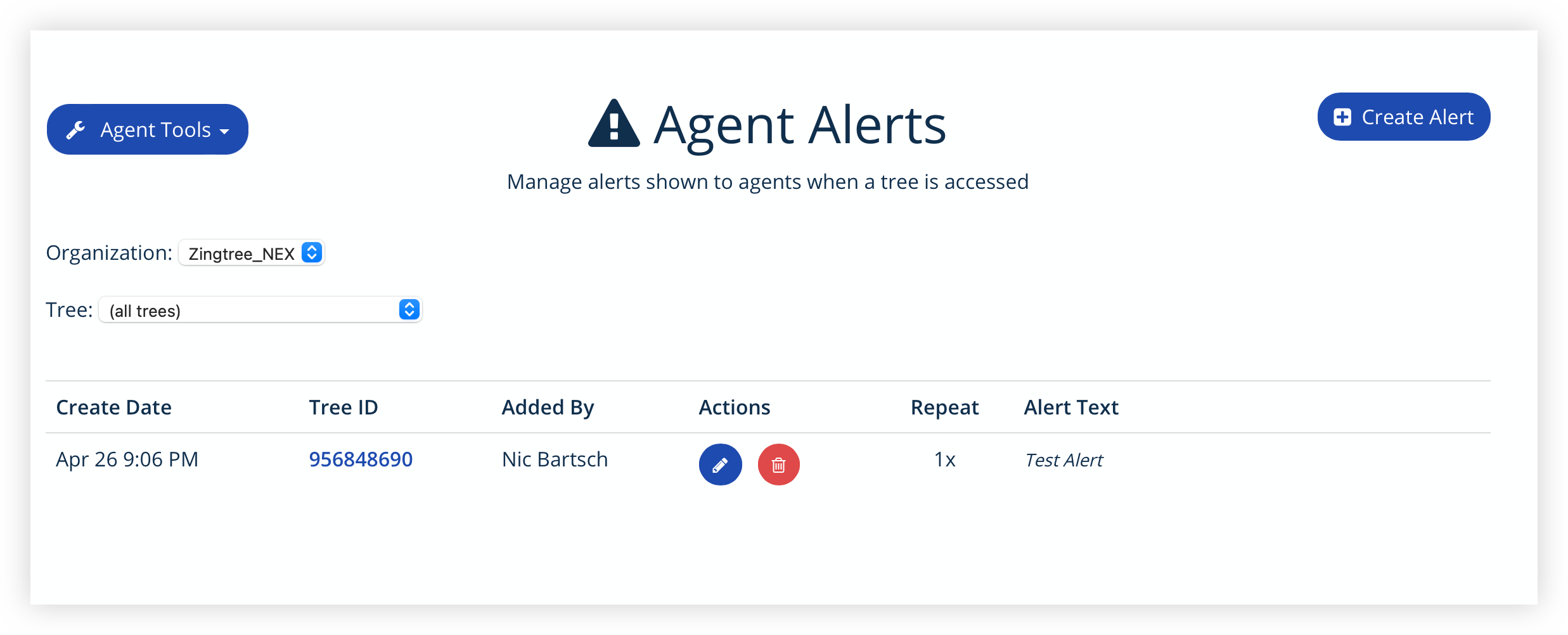 This page shows all active alerts for every tree in your organization. You can see alerts for specific trees by choosing the tree from the drop-down.
To add an alert, click the Create New Alert button.
To delete an alert, click the delete icon next to an alert
To change the alert text, click the edit icon next to the alert.
Adding an Alert when Publishing
You can add an alert when publishing your tree: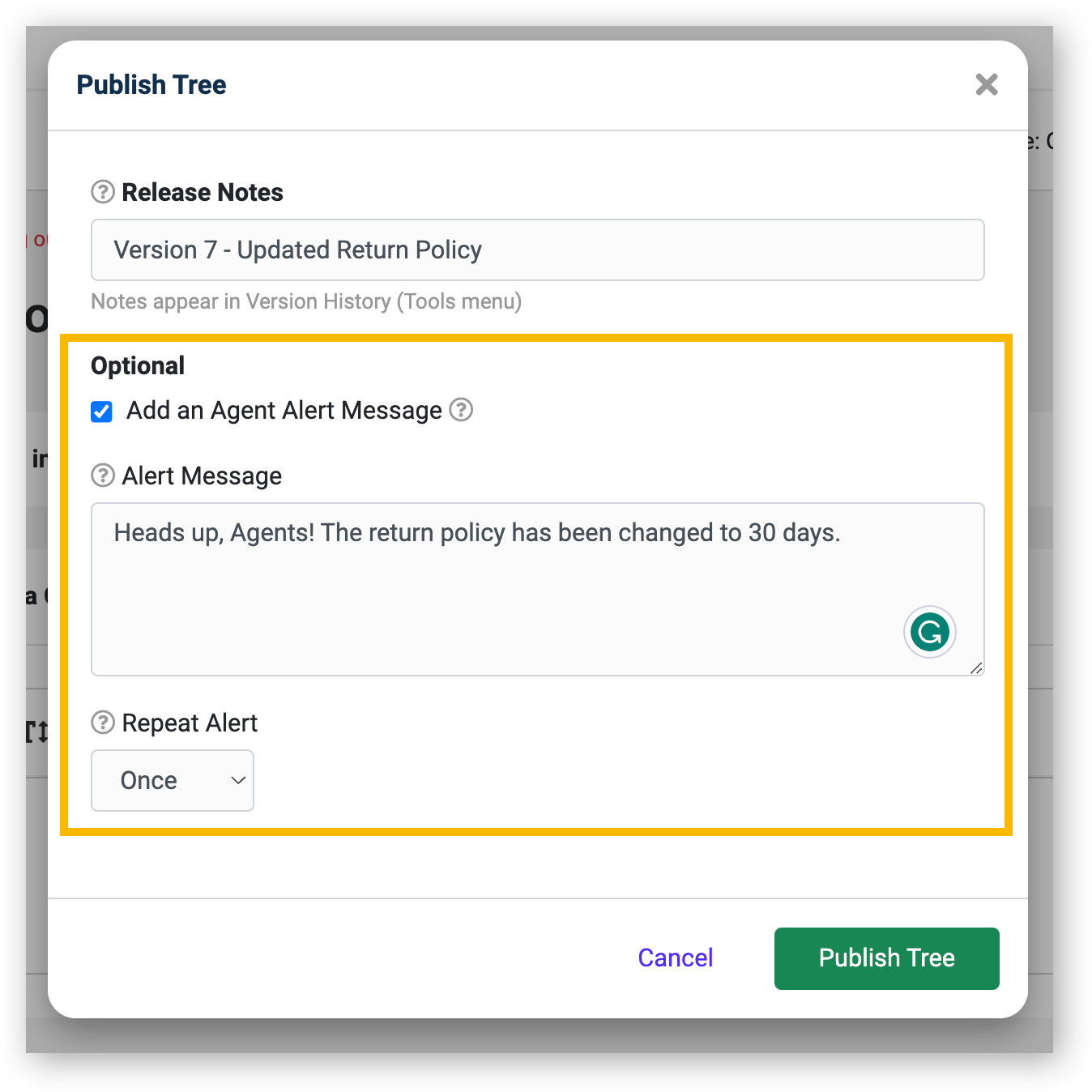 Alerts created in this fashion can still be maintained using the Agent Alerts manager.