If you're looking for a way to quantify how active your authors have been, the Change Log report can help.
You can get the following information:
Who made changes to a tree.
When the change was made.
See changes for a single tree, or for all trees in your Organization.
See all changes to all trees made for a specific author.
Export reports to CSV format.
Try it yourself!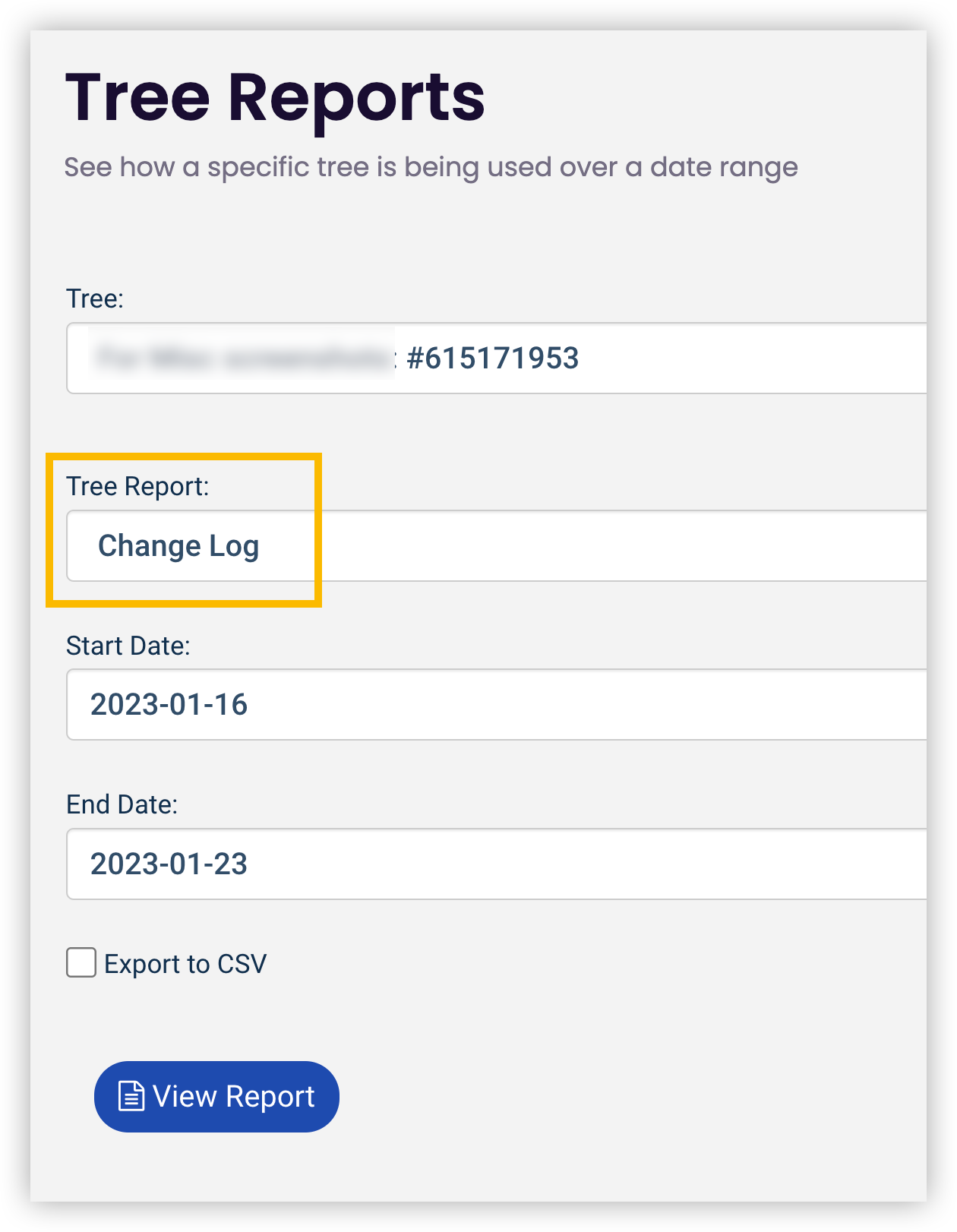 Go to Usage Reports.
Select Tree Reports.
Select a Tree
Under Tree Report, select Change Log.