Repeating Data Entry Forms allow you to collect information on an indeterminate number of items. For example, an insurance application may need to collect the names and ages of each family member – be it one or twenty. Zingtree's Repeating Forms capability fulfills this need.
How Repeating Forms Work
The details: A node can collect multiple forms, one at a time. First, the agent starts with one form:

The agent can click Add Another to enter a second family member: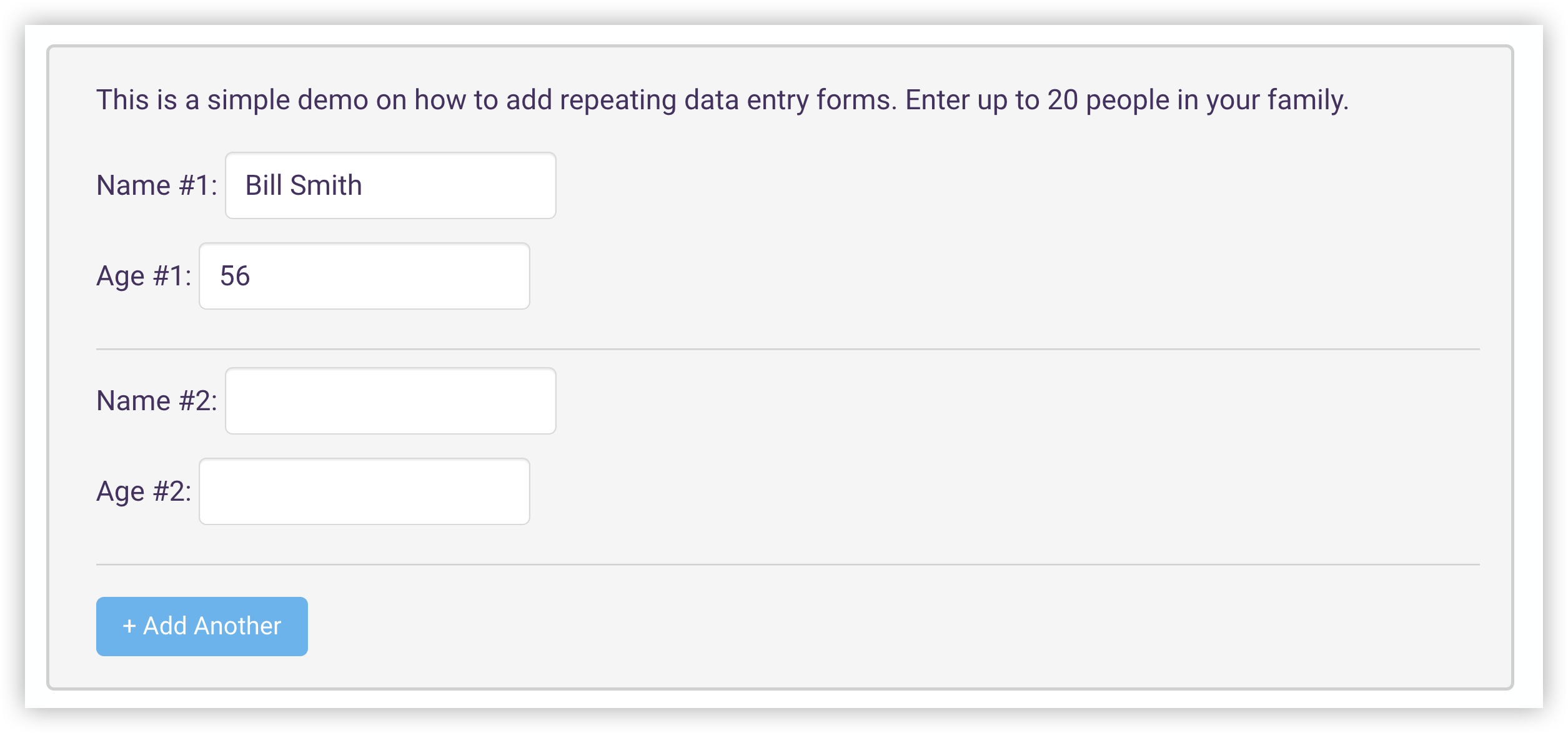 This can continue for multiple family members. Here is a representation of the data collected.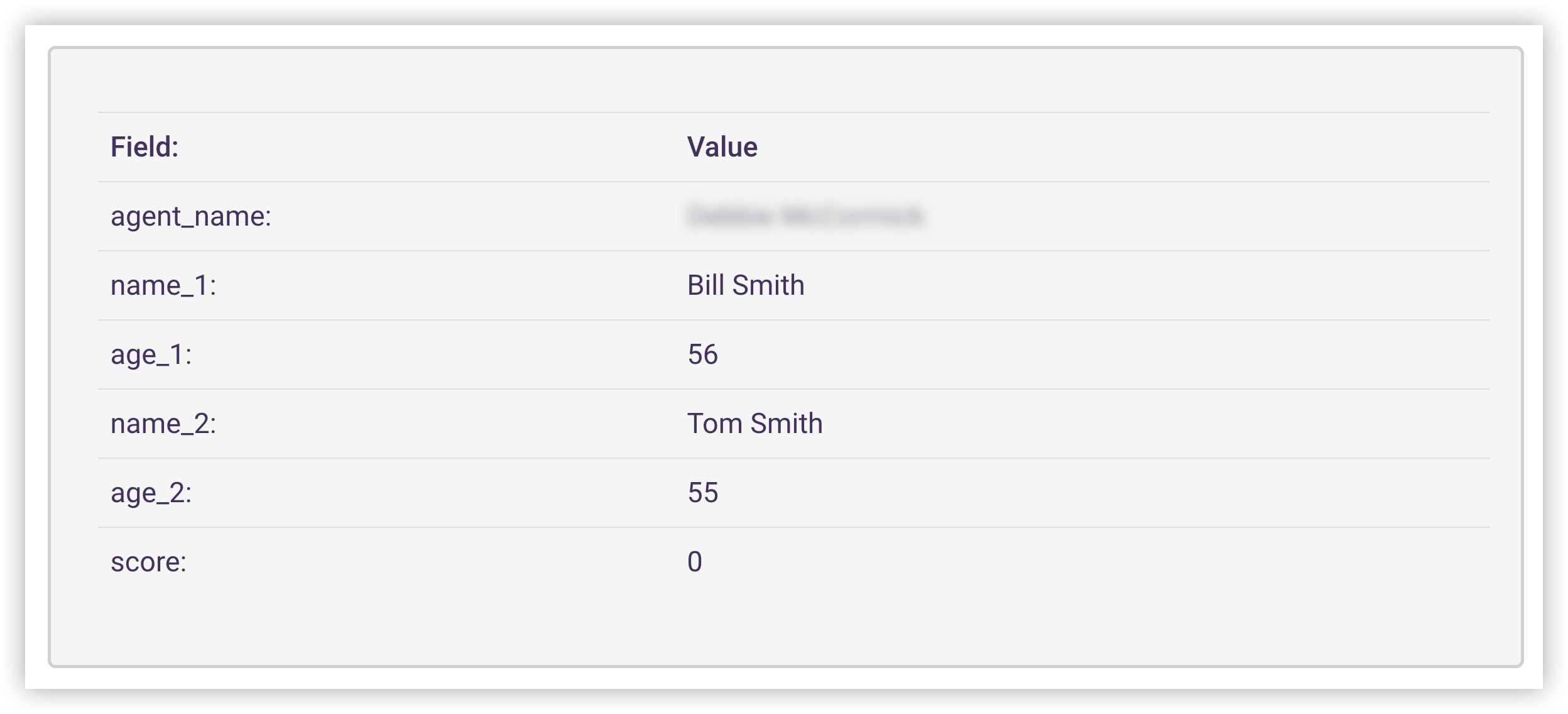 Configuring Forms for Repeat Entries
When editing a node, there's an option in the Data Collection Form Fields part to configure repeating items. Here are the details:
Edit the node with the form you want to make repeating.
In the Data Collection Form Fields tab enter the maximum number of items to repeat (up to 50):
That's all you need to do! The data variable names for your repeating forms will have an underscore and an item number at the end. So, in the example above, the variables for name and age will be name_1 and age_1, name_2 and age_2, etc.
Please note: File Uploads are not available in repeating forms.