You can have your end-users or live support agents send you helpful comments on your tree. For Zingtree Hosted trees, you can enable this feature using the Settings tool. Agents using the Zingtree Agent Portal get this option automatically.
The end-users of your tree simply click on a comment button at the bottom right of each node, like this:


Agents can leave helpful feedback during any step of the process: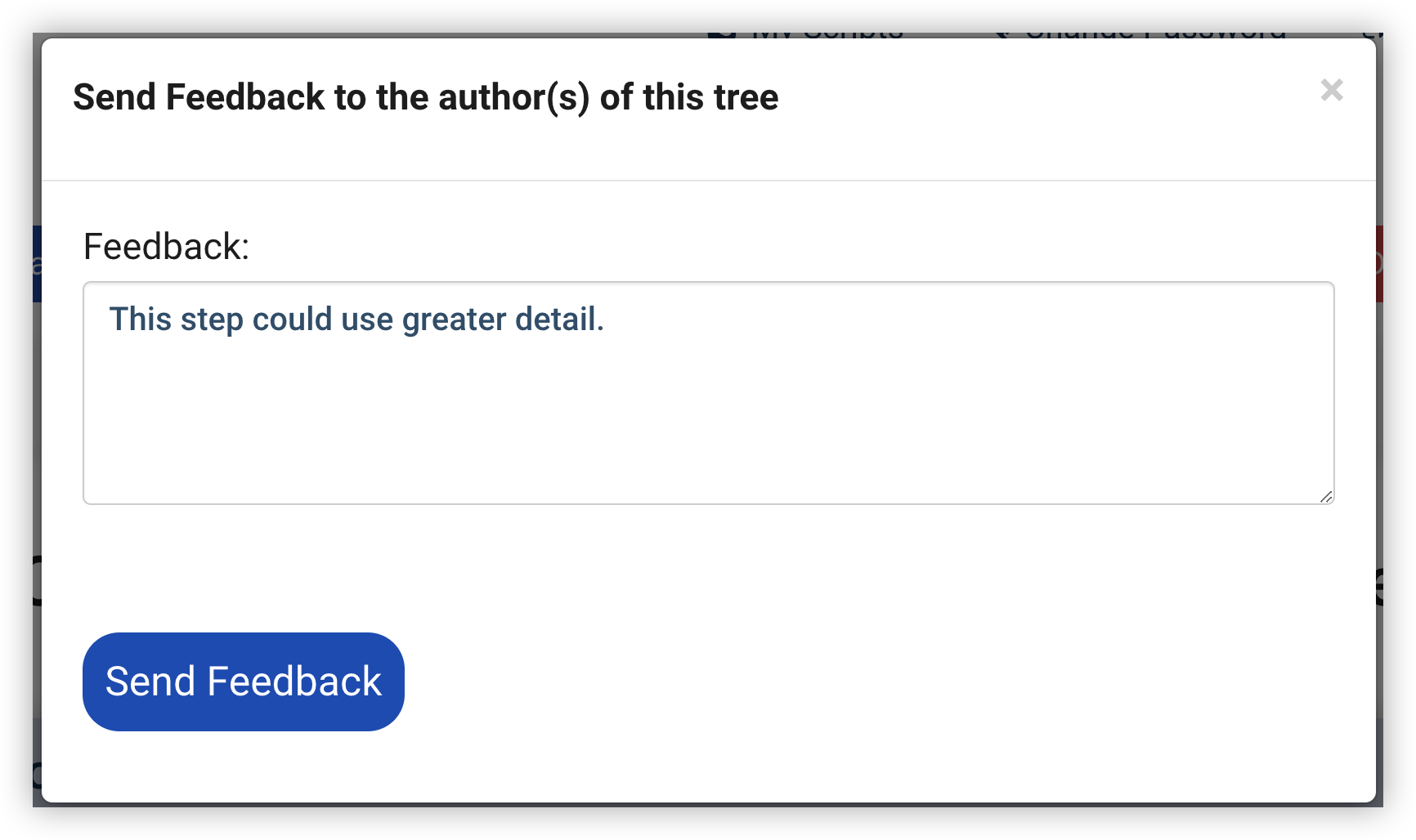 Some points about agent feedback:
Feedback is delivered to each author's email by default.
You can instead have feedback delivered to a custom email address.
You can also see which nodes have feedback using the Overview tools, and respond to the person who submitted feedback.

How to Enable Agent Feedback
Open your tree, and go to the Settings tool.
Under the Display tab, tick the Show Agent Feedback option:
Normally, feedback will go to the email address of anyone who is an author on the tree. You can have email sent to a different set of people by entering their email address (comma separated) instead.

Reading Feedback
You can see all trees with comments from the My Trees page. They have a blue comment bubble icon, as shown here:

Clicking the blue comment button lets you respond to a commenter (if they left an email address), and also delete the comment. From here you can go directly to the node where the comment was left, and make changes.

Comments for End-User Support Trees
This feature is not limited to Call Centers. If you're using Zingtree for end-user support, you can enable the comment bubble in Zingtree-hosted trees.