If you want to delete a tree, do the following:
From the tree's Tools menu, choose Delete Tree.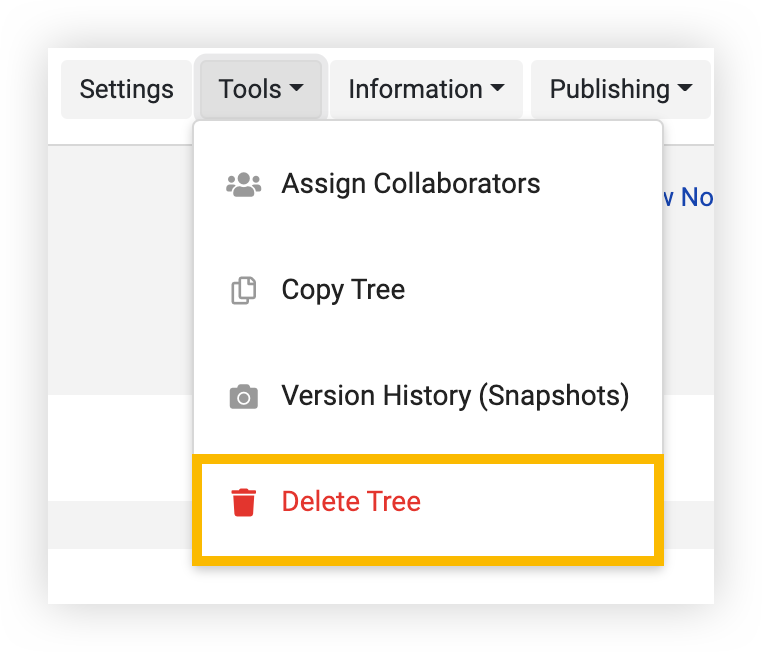 Be very careful in doing this. Deleted trees cannot be recovered. Instead, you may want to consider creating a folder called "Archived" for example. And placing the trees you are no longer using into that folder.