If you are supporting Zendesk users in a contact center, there's no better way to enforce standard procedures and troubleshooting guidance than the Zendesk Agent Scripting App by Zingtree. It's simple to use, easy to install, and will offer your team instant payback. It's also powerful: You can update tickets from the app, and send data from Zendesk to your script. Plus, this app makes it easy to add internal notes from a summary template - a huge time-saver!
This short video shows the main features, and what the Agent experience looks like:
‌‌
Overview
Once installed, your decision tree scripts appear as popovers, or in your Zendesk sidebar in one of these styles: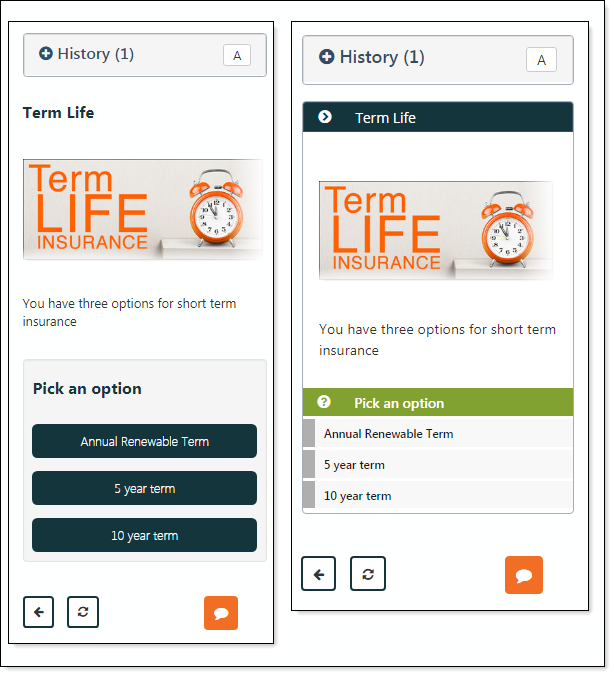 Using the History, you can easily revisit the steps taken to get to the current screen, even if you took over the ticket from another agent:
And take advantage of Instant Notes. You can help your agents save tons of time by creating a notes summary page that can be copied as an editable internal note with just one click.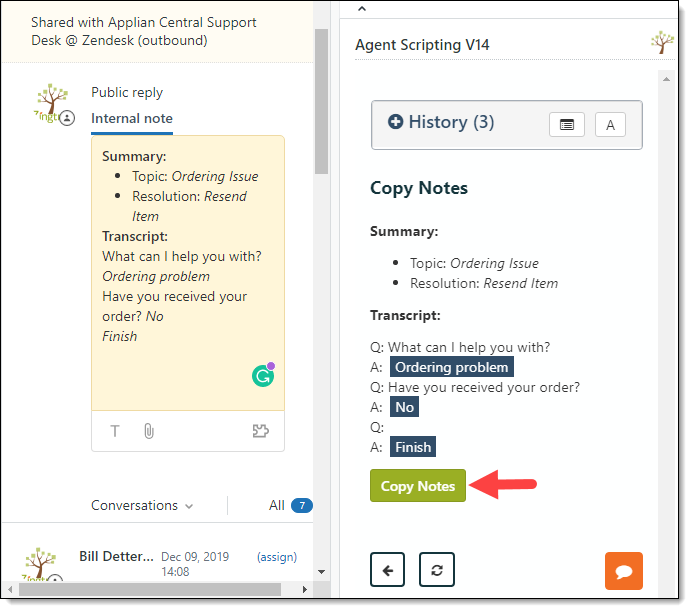 More Benefits
Standardization: Show a guided path for each ticket, so that Agents follow the proper operating policies or troubleshooting procedures.
Pause and Resume:

If a ticket is transferred, the supervisor or new agent is taken to the last place in the script, and can see the history of the previous steps taken.
Automatic Ticket Updating:

Ticket data like subject, priority, type, status, and comments, as well as tags and custom fields, can be updated from actions in the script – either via buttons clicked in the script, or from data entry collected
Automatic Script Selection:

The Agent Scripting App can choose a script based on the Zendesk brand, Zendesk ticket tags, or the value of a custom field.
Agent Feedback: Agents can send feedback directly to the authors of the decision trees with a single button click. Feedback is delivered to each author's email and includes the tree ID and node number where the feedback was sent from.
Zendesk Ticket Data in your Scripts: Values in any custom field, the agent name, customer info, as well as Zendesk ticket tags and user tags, are transferred into your script so you can display them, or use these variables to branch via Logic Nodes.